Changing
the game
for
nature
Orientation on revised FPPM
Thu September 7th at 10:46am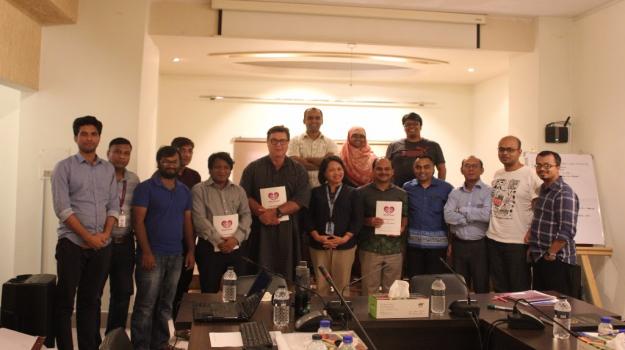 WildTeam, with technical support from United Nations Office for Project Services (UNOPS), organized an orientation session on the revised Financial Policy and Procedures Manual (FPPM) and Financial Report Analysis for WildTeam and USAID's Bagh Activity (a project implemented by WildTeam) staff.
The orientation was held at the head office of WildTeam at Cosmos Centre, Malibagh on 29 August. A total of 17 staff of WildTeam and Bagh attended the session. This orientation was designed as the first step of WildTeam's plan to roll out the revised FPPM into its offices and Projects (i.e., USAID's Bagh Activity) to deliver improved financial management functions which is one of the compliance requirements under USAID's Special Award Conditions for Bagh Activity. The revised policy and procedures manual is intended to support and guide the financial management functions of WildTeam and affirm a standard practice which will be transparent to both internal and external users and the management. The orientation was conducted as a part of the capacity building interventions by UNOPS under the USAID-funded Organizational Capacity Development (OCD) Project.
Mr. Labio Bala, Senior Programme Advisor of UNOPS and Mr. Shajedur Rahman, Head of Finance of WildTeam, facilitated the session. The workshop highlighted the revised/new sections in the FPPM and discussed different aspects of financial reporting standards, analysis and best practice. Bagh Chief of Party Mr. Gary F. Collins and USAID OCD Project Team Leader Ms. Joy Jakosalem-Balane also attended the orientation.