Changing
the game
for
nature
Consultation meetings with journalists
Thu July 6th at 10:51am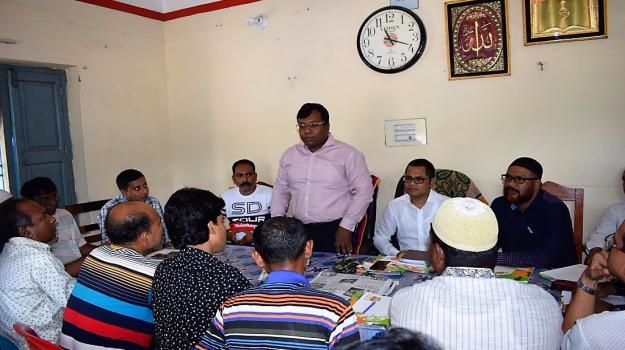 USAID's Bagh Activity (a project implemented by WildTeam) organized four consultation meetings with journalists in June 2017 to harmonize the local journalist community of Khulna with the ongoing activities of Bagh and discuss important conservation issues.
Presidents of Press Clubs and journalists from all four ranges of the Sundarbans periphery attended the meetings along with representatives from the local administration. The meetings were held on 06, 15, 18 and 19 June in Sarankhola, Shyamnagar, Chandpai and Dacop respectively. The meetings discussed the ongoing activities carried out by Bagh and the ways the journalists can play a greater role in raising conservation awareness. Referring to the recent winning of Bangabandhu Award for Wildlife Conservation 2017 by the Village Tiger Response Team (VTRT), the journalists reaffirmed their support to promote community-led conservation in the Sundarbans periphery. The meetings were also informed that the recent recognition earned by VTRTs was widely covered by the local media.
Mr. Abu Saeed Mohammad Monjur Ala, Assistant District Commissioner (ADC-revenue) of Khulna attended the meeting in Satkhira range as the chief guest. Shyamnagar UNO Md Kamruzzaman, Shymnagar Upazila Chairman SM Mohasin-ul-Mulok also joined the journalists in the meeting. CMC President Mr. Asaduzzaman Milon was the chief guest at the meeting in Sarankhola range. Representatives from Baghbandhus and VTRTs also attended the meetings in all four ranges of the Sundarbans along with the journalists.